Are you coming to Sacramento for an extended business assignment? Great, we've got the perfect housing solution for you…
We provide luxurious, fully-furnished and equipped rental properties with excellent service for traveling professionals throughout the Sacramento region for stays of 30 days or more.
Here are some answers to some of our frequently asked questions.
What is Easy Travel Lodging (ETL)?
ETL is a corporate housing company that provides fully furnished and equipped rentals for traveling professionals who are in the Sacramento area for 30 days or more.
What is a Mid-term rental?
Typically, a mid-term rental is designed for occupancy of 30 days or more.
What makes ETL different from Airbnb?
Airbnb caters to those who might be on vacation and need a place to stay for a very short period of time—typically a day or two or a week.  ETL caters to the traveling professional who is on a work assignment and needs a place to stay for 30 days or more.
Who are traveling professionals?
Some examples of traveling professionals are described as traveling nurses/doctors, visiting professors, project managers, engineers, consultants, IT personnel, and digital nomads.
How is ETL different from other mid-term rentals?
We feel we go the extra mile to have each mid-term rental look and feel like home.  Our guests marvel at how beautiful and cozy their "new home" is and how special they feel throughout the whole onboarding process including the ETL Welcome Basket, Guest Book, and Starter Kit.
What is included in the Easy Travel Lodging Starter Kit?
Your "Easy Travel Lodging Starter Kit" includes some of those basic supplies so that you do not have to run out to the store to get dish detergent or trash bags while getting set up and ready for your new assignment.  Here is an example of what is included in the Starter Kit: 
1 roll of Paper Towels

1 roll of Toilet Paper (in addition to what is already available)

Eco-friendly Toiletries

Eco-friendly Laundry Detergent

Dish/Dishwasher Detergent

Dish Rack/Towels

A variety of Ziplock bags, Saran Wrap, Aluminum foil

Cleaning supplies—toilet bowl cleaner/brush, broom, dustpan, vacuum cleaner, Swiffer with pads, trash bags, Eco-friendly multi-purpose cleaners

Basic office supplies for the desk

Oh yes—plenty of hangers!
What is in the ETL Guest Book?
You will find maps of the area, calendars of local events, and coupons for nearby breweries/wineries and restaurants.  You will even find a coloring book and crayons for young kids.
What things are planned for safety and comfort?
Hotel quality queen-size mattress, vinyl-free bed bug liner for the mattress, mattress protector washed for each new guest, 2 sets of sheets/pillows with pillowcases and protectors—400-600 thread count, 2 sets of white towels for each guest, Hotel quality duvet and duvet insert, 2 Smart TVs—a 43-inch TV in the bedroom (s) and a 55-inch in the living/ family room, electronic key system, convenient parking, all utilities paid, and so much more!
What things are included in the kitchen?
Each property has a stove, oven, microwave, refrigerator, and dishwasher along with an in unit washer and dryer. A complete set of dishes and silverware for 4, along with cups and glasses, mixing bowls, and other cooking and baking supplies. Each kitchen also has a coffee maker and Instant Pot.
What else makes ETL special?
At ETL, we care about our guests and strive to build meaningful relationships. That's why we take the time to call ahead and bring local treats and goodies as a warm welcome to our guests. Don't just take our word for it – check out our glowing testimonials from satisfied customers.
When you stay with ETL, you'll have the peace of mind of knowing that the owners, Bill Wheelock, and Marlena Uhrik, understand the needs of traveling professionals firsthand. They've been there themselves and know how important it is to have a comfortable and welcoming home away from home. Unlike some landlords, Bill and Marlena won't hover over you during your stay, but they're always available to answer questions or offer local recommendations. They genuinely care about their guests and take pride in ensuring that everyone is happy and well cared for. Plus, they love to surprise their guests with local treats and goodies! At ETL, we believe in providing top-notch service and building lasting relationships with our guests. Don't just take our word for it, check out our glowing testimonials.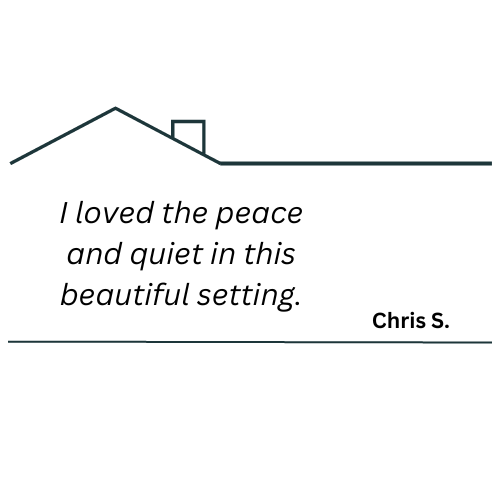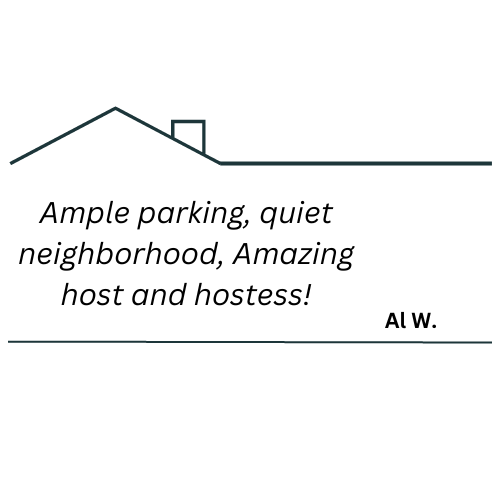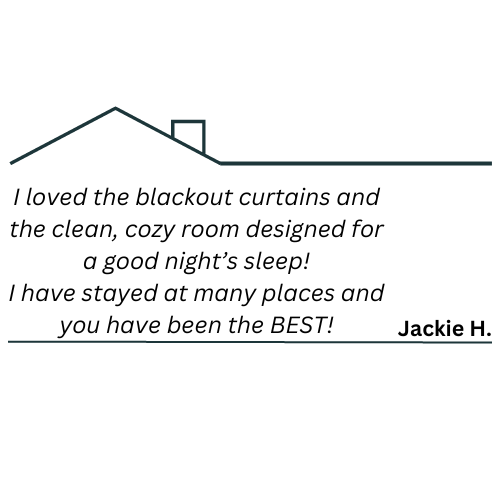 What you Get
Amenities, Services, & Travel Guide
Restaurants
Check out our amazing variety of ethnic restaurants including our new Organic Delights Cafe and Restaurant
Some oldies but goodies include Famous Burgers & Brew, Rudy's Hideaway Lobster House, Samurai Sushi, El Forno Classico, Formaggio Taverna and patio, Brookfields, Old Spaghetti Factory, Oz Korean BBQ Restaurant, Casa Ramos, Mimosa House
Bars & Lounges
Chill and sample our Local Craft Beers at the 6 breweries in the Barrel District Brewery
Arts & Culture
Enjoy the amazing display of cool cars at the California Automobile Museum in Sacramento
Admire the visual arts at the Mills Station Arts & Culture Center referred to as "The MACC"
Visit the world-class Crocker Art Museum in Sacramento
Check out the art of our local talent displayed year-round at the Rancho Cordova City Hall
Historical Sites
Come see the beautiful California State Capitol in downtown Sacramento—20 minutes away
Relive history in the Old Sacramento State Historic Park
Sutter's Fort in downtown Sacramento
Shows & Entertainment
Lots of live music in downtown Folsom—a 20-minute drive
Enjoy the new and amazing SMUD Museum of Science and Curiosity (Powerhouse Science Center)
Fireworks Rancho Cordova! No one does fireworks quite like Rancho Cordova! July 3-4 Two full days of fireworks, parades, floats, corndogs carnivals, and more
Moonlight Movies every Friday in June
Summer Concert Series every Friday in August
California Capitol Airshow at Mather Airport—usually in September
Outdoor & Adventure
Enjoy the Railroad at the Sacramento Valley Live Steamers Railroad Museum Inc. at Hagan Park. A great place for a picnic or stroll along the American River Parkway.
Be a kid again and enjoy a fun-filled afternoon at Monster Mini Golf
Visit the Sacramento Zoo in nearby Land Park
Test your accuracy at the scenic golf center at Mather Golf Course—the perfect round of golf all year round designed by Jack Fleming
Enjoy the beautiful Lake Natoma where you can paddleboard, kayak, sail, canoe, swim, hike, and much more
You will love climbing to New Heights at the Granite Arch Climbing Center—over 20,000 square feet of realistic climbing surfaces!
Day Trips
A Must See—Lake Tahoe—2 hours away, Yosemite National Park—4 hours away
San Francisco, Sausalito, Alcatraz—only 2 hours away!
Napa-Sonoma Wine Country—2 hours away
Two hours to the west—ocean, Two hours to the east—snow
And so much more…
Special acknowledgment to Visit Rancho Cordova for their input
Visit Sacramento in Style
Inquire about vacancies.